Our Services

Our Solutions

Our Products
Contact Us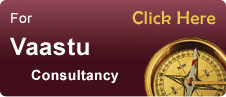 FAQ's
Frequently Ask Questions

Dr. Vipin Kumar is a widely renowned Vedic & Scientific Scholar having more than a decade of experience in the field of Astrology. Right from a very young age he started learning Vedic Astrology and did various courses & diplomas of Jyotish, Stones, Karamkand & Vaastu which gives him immense understanding of dealing with different peoples and he gives simple yet effective solutions for various problems through Gemstones, Remedies, Puja & other things that is making him different from other astrologers. Within a very short span of time after completing his studies of Vedic Astrology from different Universities & Institutions, he gained recognition in this field and made thousands of successful predictions to well known peoples and let them understand the power of Vedic Astrology.
You can ask any questions about :
| | | | |
| --- | --- | --- | --- |
| | Business | | Finance |
| | Career | | Pregnancy |
| | Gemstones | | New Born Baby |
| | Children | | Present Dasha |
| | Marriage | | Future Prospects |
| | Travel | | Manglik Dosh |
| | Money | | Pitra Dosh |
| | Love | | Shani Sade Sati |
| | Education | | Kal Sarp Dosh |
| | Personal | | Raj Yog |
| | Property | | Lost Thing or Person |
Message for Viewers / Readers
Dr. Vipin always believes on human Karm & Efforts. But only power of karm and efforts of an individual cannot give him the proper success in the life and he will always found himself with lots of problems, tensions and sorrows.
After vedic & scientific astrological consultancy, if he further moves according to his stars and laws of nature, the whole divinity blesses him and then he definitely achieves, what he want. Astrology, Numerology, Palmistry, Face Reading, Vaastu, Puja & Karam Kand as well as all the remedies are nothing but only they are the laws of nature, if are applied to the human, he can make the world.
For all viewers & readers, I suggest you all to take one experience of our Anusandhan Kendra as our main motto is:

You are only one Call away from your bright future. Pick your phone and make a call at the given contact numbers to take an appointment.